Ball valves are manufactured in different body arrangements. Based on this valve can be classified in following ways;
§Top entry
§Side entry or split body
§Three-piece body
For Extremely high pressure and temperature services, full welded body is also used.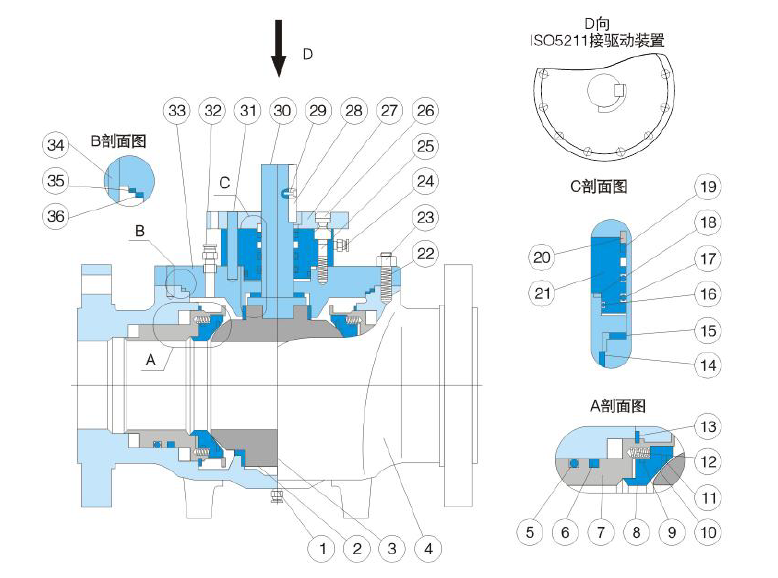 As you can see in the image above, removing bonnet cover of top entry ball valves, allows access to valve internals for assembly, disassembly, repair, or maintenance without removing the valve from the pipeline.
Split-Body Ball Valve
In this design, a valve body is divided into two or three body parts. A ball, seat rings, stem, and other internals set inside the larger body part and held together with smaller part by bolting.
For split body two pieces ball valve, refer floating ball valve image. Refer below image for split body three pieces ball valve.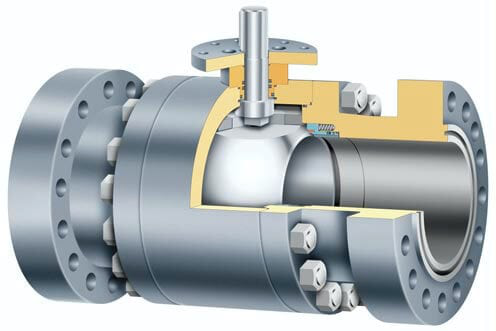 Ball Valve Applications
§It can be used in different types of fluid services as on-off stop valve that provides bubble-tight shutoff.
§It can be used in air, gaseous, and vapor services as well as hydrocarbon services.
§Metal seated valves can be used in high-pressure & temperature applications.
§Ball valves are widely used with instrument tubing to connect instruments.
Ball Valve Advantages
§It is Quick to open and close type that provides bubble-tight reliable sealing in high-pressure temperature applications.
§It is Smaller and lighter than gate valve of same size and rating.
§Several designs of ball valves offer the flexibility of selection so that you can choose the valve that suits your requirements.
§Easy to operate and Cost effective maintenance.
Please send your message to us